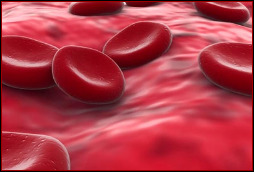 When the patent of a classical small molecule drug expires, generics may be marketed if their therapeutic equivalence to the originator drug has been established. The therapeutic equivalence of a drug includes both pharmaceutical equivalence and bioequivalence and do not require formal clinical efficacy and safety studies. The demonstration of therapeutic equivalence then allows for the interchangeability of the generic and originator drug. This approach has so far only been applied to products that can be fully characterized. For more complex molecules, which are difficult to characterize, such as proteins, the demonstration of bioequivalence requires an alternative approach.
Because with proteins it is impossible to show two products to be identical, the term 'biosimilar' was introduced in the European Union in 2004. Thus, biosimilars are defined as biological products, which are similar, but not identical, to reference products and include the need for comparative clinical data before being approved. Such a pathway still does not exist for non-biological complex drugs (NBCDs). The view of Rottembourg and Schellekens is that the generics approach should be limited to products that can be fully characterized, and of which the physical-chemical aspects predict completely the biological effects and pharmacokinetic data can be used as a surrogate for clinical efficacy [1]. This approach can be used for iron-carbohydrate complexes and low molecular weight heparin.
Iron sucrose is the main representative of the iron-oxyhydroxide carbohydrate drugs. It is used for the treatment of iron deficiency anaemia associated with chronic kidney disease, pregnancy, malabsorption and blood donation. Iron-sucrose drugs are complex macromolecules and their physicochemical and biological properties are closely dependent on the manufacturing process, such that subtle structural modifications may affect the stability of the preparation. Stability is important since weakly bound iron may dissociate too rapidly and catalyze the generation of reactive oxygen species. Potentially, an unstable iron complex could have safety and efficacy implications, especially in chronically ill individuals such as haemodialysis patients in whom dialysis and co-morbidities already confer an increased burden of oxidative stress and inflammation.
In the dialysis unit a switch from iron sucrose to iron sucrose similar is made based on economic reasons. An observational retrospective and prospective analysis was undertaken to evaluate the impact of the switch from the originator iron sucrose to iron sucrose similar. In these stable haemodialysis patients, switching to iron sucrose similar was associated with a significant reduction in haemoglobin level and reduced iron indices, despite a significant increase in both intravenous iron and erythropoiesis-stimulating agent (ESA) dosing. The total anaemia drug cost increased by 11.9 % after the switch negating the reason for switching.
In Europe, in June 2006, the European Medicines Agency (EMA) identified low molecular weight heparins (LMWHs) as biological medicinal products. In contrast, the US Food and Drug Administration (FDA) currently regulates LMWHs and other product classes such as insulin or human growth hormones, as drugs and not as biologicals. There is currently no enabling technology to completely characterize LMWHs and to conduct a full pharmaceutical comparability exercise. The criteria recently described by FDA for approving a generic LMWH do not include a head-to-head clinical trial versus the reference product. The first side effects with a generic LMWH have been recently published.
In conclusion, recent clinical data with NBCD follow-on products, such as iron sucrose, approved as generics, has revealed significant differences in efficacy and tolerability compared to the originator product. Moreover, the differences observed in the attitude of different regulators faced with LMWHs, and the first side effects observed, support the fact that LMWHs are biological products.
New regulatory approaches for the approval of NBCD follow-on products need to focus on advanced (analytical) technologies for in vitro characterization and on comparability of clinical safety and therapeutic efficacy [2].
Multidisciplinary research and consensus discussions are therefore required among all stakeholders to develop guidance towards the definition of an NBCD and the development of NBCD follow-on products.
Conflict of interest
The authors of the research paper [1] declared that there were no conflicts of interest.
Abstracted by Professor Jacques Rottembourg, MD, Department of Nephrology, Groupe Hospitalier Pitié-Salpêtrière, France.
Editor's comment
Readers interested to learn more about NBCDs are invited to view the following manuscript published in GaBI Journal:
Defining and characterizing nonbiological complex drugs (NBCDs) – Is size enough? The case for liposomal doxorubicin generics ('liposomal nanosimilars') for injection
Readers interested in contributing a research or perspective paper to GaBI Journal, please send us your submission here.
Related articles
Guidelines needed for follow-on versions of NBCDs
Recall of anaemia drug highlights safety issues of NBCDs
References
1.       Rottembourg J, Schellekens H. Non Biologic Complex drug concept: experiences with iron sucrose and low molecular weight heparin. J Blood Lymph. 2014;4:2.
2.     Mühlebach S, et al. The authorization of non-biological complex drugs (NBCDs) follow-on versions: specific regulatory and interchangeability rules ahead? Generics and Biosimilars Initiative Journal (GaBI Journal). 2013;2(4):204-7. doi:10.5639/gabij.2013.0204.054
Source: www.gabionline.net