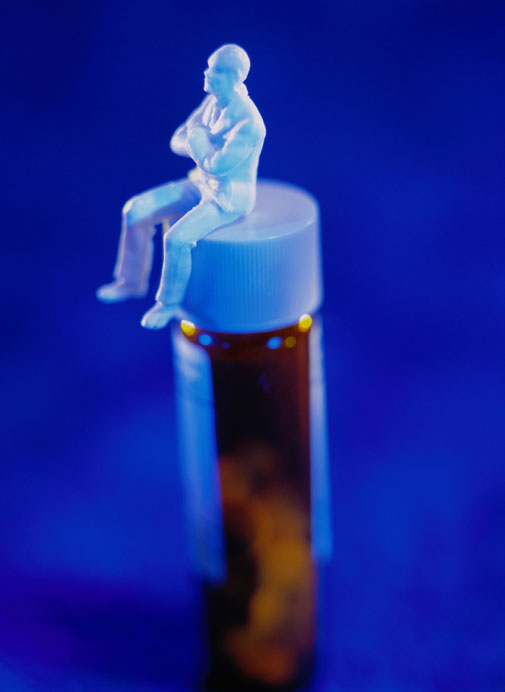 Low-cost generic drug programs (LCGPs) in the US increase the affordability of prescription medication that can treat many common paediatric conditions. LCGPs are a loss-leader pricing strategy used by eight of the top 10 pharmacy chains, e.g. Walmart, Walgreens, RiteAid, providing generics at co-payments of US$4‒5 for 30-day supplies or US$10‒12 for 90-day supplies. By using these programmes, no information is submitted through an individual's prescription medication insurance benefit; thus, medication use data can be missing from administrative claims data. This phenomenon has implications for safety surveillance, quality measurement of health plans, and for researchers utilizing these data.
Pauly et al. recently assessed the prevalence and predictors of LCGP use in the paediatric population and analysed which medications are most commonly purchased for children through LCGPs [1]. The study objective was to determine the prevalence of LCGP use and to assess predictors of LCGP use in a nationally representative sample of children and adolescents.
The authors used cross-sectional data from the 2011‒2012 Medical Expenditure Panel Survey (MEPS) and classified each prescription fill as an LCGP or non-LCGP fill. This data set captures medication use at the pharmacy level, which allowed the assessment of fills through LCGPs. The authors assessed the proportions of LCGP fills and LCGP users and compared users and non-users by demographic and clinical characteristics. The authors used multivariable logistic regression to identify factors associated with LCGP use in the most recent MEPS panel.
Of 2,754 children meeting all inclusion criteria, 23.7% were classified as LCGP users, representing over 10 million adolescent LCGP users over the 2011‒2012 period. LCGP users were significantly more likely to be female, to have private commercial insurance, reside in urban areas, lack prescription drug coverage, and be in a higher income bracket than non-users. LCGP use accounted for nearly 8% of all prescription medications filled in this population. Certain medications were highly utilized via these programmes: metformin (66% of all fills), beta-blockers (44%), ipratropium (33%), diuretics (32%), levothyroxine (18%), SSRI antidepressants (18%), and antibiotics (15%). Lack of prescription drug coverage was among the strongest predictors of LCGP use (odds ratio 3.26, 95% confidence interval 2.35 to 4.52), and is concordant with the idea that LCGPs increase access to affordable medications for those who need it. Other significant predictors of LCGP use included age, insurance type, race, region of residence, and number of unique medications used.
Given the high rate of LCGP use in this population, managed care insurance providers should, and are beginning to, implement programmes that incentivize the reporting of LCGP medication use by pharmacies. Use should not be discouraged, however, as LCGPs provide access to cheap medications for nearly one-quarter of children in the US.
Conflict of Interest
The authors of the research paper [1] reported the following conflict of interest:
Joshua Brown receives salary support from both Humana and Pfizer; however, neither organization was involved with any aspect of this study. No other conflicts of interest were reported. For full details of the authors conflicts of interest see the research paper [1]. 
Abstracted by Joshua D Brown of the University of Kentucky College of Pharmacy, Lexington, KY, USA.
Editor's comment
Readers interested to learn more about pro-generics policies are invited to visit www.gabi-journal.net to view the following manuscript published in GaBI Journal:
Pro-generics policies and the backlog in medicines registration in South Africa: implications for access to essential and affordable medicines
Readers interested in contributing a research or perspective paper to GaBI Journal– an independent, peer reviewed academic journal – please send us your submission here.
Related articles
FAST generics act re-introduced to increase generics competition 
Generics prices in US decrease again in 2013
Reference
1.  Pauly NJ, Talbert JC, Brown JD. The prevalence and predictors of low-cost generic program use in the pediatric population. Drugs Real World Outcomes. 2015;2(4):411-9. 
Source: www.gabionline.net