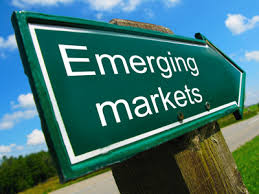 Less strict or 'relaxed' regulatory requirements for biosimilars in some emerging markets are driving the proliferation of non-originator biologicals [1].
Non-originator biologicals can be defined as biological products that are intended to 'copy' another biological product, but that might not have been authorized following as strict a regulatory process as is required for approval of biosimilars in the European Union. European Medicines Agency (EMA) regulatory requirements ensure the same high standards of quality, safety and efficacy for biosimilars as for originator biologicals, and also include a rigorous comparability exercise with the reference product.
An example of such a non-originator biological or 'non-comparable biological' is Reditux (rituximab). Reditux is not a biosimilar, as it has never been studied head-to-head versus the reference product, Roche's leukaemia treatment Rituxan/MabThera (rituximab). India-based generics maker Dr Reddy's Laboratories (Dr Reddy's) received approval for its 'similar biologic' of rituximab (Reditux) in India in 2007 [2]. The Indian approval was based on the results of a 17-patient phase II study in diffuse large B-cell lymphoma.
Major opportunities therefore exist in emerging markets, especially Brazil, Russia, India and China, where non-originator biologicals account for 91% of the 16 markets defines by IMS Health as 'pharmerging'. These pharmerging markets include Algeria, Argentina, Brazil, China, Colombia, Egypt, India, Indonesia, Mexico, Pakistan, Russia, Saudi Arabia, Thailand, Turkey, and Venezuela.
Other examples of non-originator biologicals include Yi Sai Pu (etanercept) and Genfaxon (interferon beta). Yi Sai Pu was launched one year before the originator product Enbrel in China in 2006. Yi Sai Pu had sales of approximately US$41 million in China in 2012, making it the top selling anti-tumour necrosis factor (anti-TNF). Genfaxon, which is now Russia's fifth biological product, was launched in the country at the end of 2010 by Laboratorio Tutuer.
Editor's comment
For definitions of interchangeability and switching please see the GaBI Online glossary of key terms [3].
Related Articles
Biosimilar events from 2012 to 2014
Use of biosimilars in Europe differs across countries
References
1.   Sheppard A. Biological/biotechnological and biosimilars market: the global outlook with special focus on Europe. 12th EGA International Symposium on Biosimilar Medicines; 3–4 April 2014; London, UK.
2.   GaBI Online – Generics and Biosimilars Initiative. Dr Reddy's plans EU launch for biosimilar rituximab [www.gabionline.net]. Mol, Belgium: Pro Pharma Communications International; [cited 2014 Sep 19]. Available from: www.gabionline.net/Biosimilars/News/Dr-Reddy-s-plans-EU-launch-for-biosimilar-rituximab
3.   GaBI Online – Generics and Biosimilars Initiative. Glossary of key terms [www.gabionline.net]. Mol, Belgium: Pro Pharma Communications International; [cited 2014 Sep 19]. Available from:www.gabionline.net/Biosimilars/General/Glossary-of-key-terms
Source: www.gabionline.net