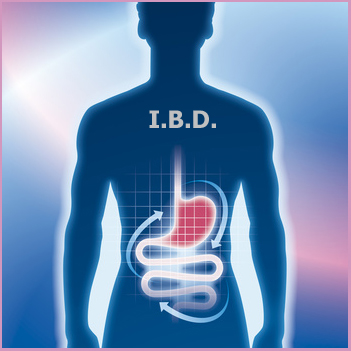 The European Crohn's and Colitis Organisation (ECCO) is a non-profit association with the aim of improving the care of patients with inflammatory bowel disease (IBD) in Europe. The association currently includes 2,519 individual experts, 33 country members and 17 corporate members.
IBD is a group of inflammatory conditions of the colon and small intestine. The major types of IBD are Crohn's disease and ulcerative colitis.
ECCO acknowledges the cost savings to be made through the use of biosimilars and the increased access to potentially 'life-changing' medicines, however, it advocates caution with their use. The reasoning behind this message is outlined in the organisation's position statement [1], which includes the following points:
Specific evidence is required: the use of biosimilars in IBD patients will require testing in this population with comparison to the appropriate originator product. Clinical efficacy in IBD cannot be predicted by effectiveness in other indications such as rheumatoid arthritis
Traceability: the names of biosimilars need differentiation from the originators to facilitate safety and efficacy data collection.
Any decision to substitute a product should only be made on an individual basis with the prescribing healthcare provider's specific approval and patient's knowledge
ECCO position statement contradicts somewhat the European Medicines Agency's (EMA's) viewpoint. EMA approved its first monoclonal antibody biosimilar, infliximab (Inflectra, Remsima), in July 2013 for the same indications as the originator product Remicade [2]. The indications cover a range of autoimmune diseases, such as rheumatoid arthritis, Crohn's disease, ulcerative colitis, ankylosing spondylitis, psoriatic arthritis and psoriasis. These indications go beyond those studied for the biosimilar and have been extrapolated to cover IBD conditions. On the subject of naming, in the EU, both the brand name and international non-proprietary name are used to identify the specific biological product, whether it is an originator product or a biosimilar.
The use of biosimilars in Europe is expected to result in overall savings between Euros 11.8 billion and Euros 33.4 billion between 2007 and 2020, with the largest savings expected for France, Germany and UK [3]. However, the results of a survey carried out in 2013 amongst ECCO members [4] has highlighted the lack of confidence ECCO members have in biosimilars and the need for continued education [5].
Acknowledgement
Dr Alessandro Armuzzi, IBD Unit, Complesso Integrato Columbus, Catholic University, Rome, Italy, provided factual comments on the article.
Editor's comment
Readers interested to learn more about biosimilars are invited to view the following manuscripts published in GaBI Journal:
Top developments in biosimilars during 2013
Comparison of biosimilars guidelines
If you are interested in contributing a research paper in a similar area to GaBI Journal, please send us your submission here.
References
1. Danese S, Gomollon F; Governing Body and Operational Board of ECCO. ECCO position statement: the use of biosimilar medicines in the treatment of inflammatory bowel disease (IBD). J Crohns Colitis. 2013;7(7):596-9.
2. Thorpe R, Wadhwa M. Biosimilar monoclonal antibodies approved for use in the EU. Biosimilar monoclonal antibodies approved for use in the EU. Generics and Biosimilars Initiative Journal (GaBI Journal). 2014;3(1):9. doi:10.5639/gabij.2014.0301.004
3. Haustein R, de Millas C, Höer A, Häussler B. Saving money in the European healthcare systems with biosimilars. Generics and Biosimilars Initiative Journal (GaBI Journal). 2012;1(3-4).120-6. doi:10.5639/gabij.2012.0103-4.036
4. Armuzzi A. A clinician's perspective on recent prescribers' surveys. EuropaBio and the Alliance for Safe Biologic Medicines (ASBM) Roundtable. Naming, transparency and traceability for biosimilars: does Europe need to act? 18 March 2014; Brussels, Belgium.
5. Dolinar RO, Reilly MS. Biosimilars naming, label transparency and authority of choice – survey findings among European physicians. Generics and Biosimilars Initiative Journal (GaBI Journal). 20143;3(2):58-5.
 doi:10.5639/gabij.2014.0302.018
Source: www.gabionline.net