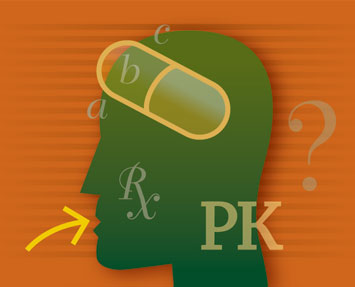 An etanercept biosimilar (CHS-0214) from fledgling biotech company Coherus Biosciences (Coherus) has shown comparable pharmacokinetics in a pivotal clinical study.
Coherus announced on 28 October 2013 that its etanercept biosimilar, CHS-0214, had met the primary endpoint of clinical pharmacokinetic similarity to the originator biological Enbrel (etanercept) in a confirmatory clinical study in healthy subjects. This trial meets European Union, Japanese and US regulatory requirements for clinical pharmacokinetic similarity, according to Coherus.
The two-period, crossover study met the study acceptance criteria for similarity in clinical pharmacokinetics on all three required endpoints: maximum serum concentration (Cmax), area under the time-concentration curve from first to last time point measured (AUC0-t) and area under the time-concentration curve from first time point to infinity (AUC0-∞). The geometric mean ratios were 98% for CHS-0214 compared to Enbrel and were fully within the pre-specified regulatory bounds for the 90% confidence interval for Cmax, AUC0-t, and AUC0-∞.
Coherus made an agreement with Daiichi Sankyo in May 2012 to develop and commercialize biosimilars of etanercept and rituximab in certain Asian countries including Japan [1].  In September 2013 Coherus made an exclusive collaboration agreement with Baxter International to develop and commercialize an etanercept biosimilar for Brazil, Canada, Europe and certain other markets [2].
Coherus intends to pursue the next stage of development – a second clinical study, which is required for filing a biosimilar marketing application across most regulatory jurisdictions – 'in the very near future'. This will be carried out as part of its collaboration with Daiichi Sankyo and Baxter.
Amgen's sales of Enbrel in 2012 were US$4.2 billion making it a lucrative target for biosimilars manufacturers. Coherus joins an ever-growing list of companies focusing on developing biosimilars of Amgen's Enbrel, with Biocon/Mylan, Celltrion, Mycenax, Samsung/Biogen Idec and Sandoz all having biosimilar versions of etanercept in clinical development. India-based generics' manufacturer Cipla also launched its 'similar biologic' product Etacept in April 2013, the first 'similar biologic' of etanercept in India [3]. A 'similar biotherapeutic product' Etanar has also been approved in Colombia [4].
Editor's comment
It should be noted that 'similar biologics' approved in India and 'similar biotherapeutic products' approved in Colombia might not have been authorized following as strict a regulatory process as is required for approval of biosimilars in the EU. EMA regulatory requirements ensure the same high standards of quality, safety and efficacy for biosimilars as for originator biologicals, and also include a rigorous comparability exercise with the reference product.
Related articles
Trials to start for biosimilar infliximab and etanercept
Sandoz to start phase III etanercept trial
Source: www.gabionline.net