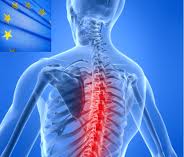 In order to issue a position statement on the use of biosimilars in rheumatic diseases, the Sociedade Portuguesa de Reumatologia (Portuguese Society of Rheumatology) carried out two systematic literature reviews: one on clinical trials and one on international position papers for biosimilars [1].
For the review of clinical trials for biosimilars, 312 articles were screened, six were selected for detailed review and two fulfilled the inclusion criteria. Two abstracts from the 2013 European League Against Rheumatism (EULAR) conference were also included.
For the international position papers, a total of 166 papers were identified, of which 137 were excluded after the title and abstract were scrutinized. The remaining 29 papers were submitted to detailed review and all were included.
The clinical trials included in the review demonstrated the similar efficacy and safety profiles between the tested biosimilar and the originator drug, which lead to the recent approval of Remsima/Inflectra (CT-P13 – infliximab) by the European Medicines Agency [2].
All international position papers were favourable to the use of biosimilars, provided the safety, efficacy and quality of the drugs were assured. Forty-five per cent of papers were clearly in opposition to automatic substitution, with 62% requiring consent of the attending physician and 14% consent of the patient. Automatic extrapolation of indications was found to be unacceptable for 44.8% of papers.
Another area of concern was the use of the same International Nonproprietary Name (INN) for biosimilars and originators, with 41.4% of papers advocating prescription by brand name. Safety concerns were expressed by most organizations, particularly regarding immunogenicity and other potentially unexpected drug-related adverse events.
Based on the results of these reviews the position of the Portuguese Society of Rheumatology is that:
automatic substitution of originators by biosimilars should not be allowed
biosimilars should have a different INN or be prescribed by brand name
switching between biosimilars and the originator should be done only after at least six months of treatment and should be based on the decision of the attending physician and after providing the patient with adequate information
all patients treated with biosimilars should be registered in Reuma.pt for efficacy, safety and immunogenicity surveillance, following the strategy already ongoing for originators
extrapolation of indications approved for the originator to completely different diseases and/or age groups should not be allowed without adequate preclinical, safety or efficacy data.
Ulf Müller-Ladner of the Justus-Liebig University Giessen, Kerckhoff Klinik Bad Nauheim, Germany, applauded the Society for its pivotal move to create an evidence-based position paper. He commented that 'to position the patient and his or her medical needs on an individual risk–benefit profile and not solely on an economic basis underlines the value of the human being and the general task of the caring physician'. However, he added that 'in terms of interchangeability and extrapolation, non-tumour necrosis factor (TNF) biosimilars might be a completely different story than TNF biosimilars, as could be seen in the varying outcomes of anti-CD20 and Anti-IL-6 originator antibodies in the past years' [3].
Related articles
Extrapolation for biosimilars
ABPI issues updated position paper on biosimilars
Extrapolation of biosimilar infliximab indications to inflammatory bowel disease
References
1.   Fonseca JE, Gonçalves J, Araújo F, et al. The Portuguese Society of Rheumatology position paper on the use of biosimilars. Acta Reumatol Port. 2014;39(1):60-71.
2.   GaBI Online – Generics and Biosimilars Initiative. EMA approves first monoclonal antibody biosimilar [www.gabionline.net]. Mol, Belgium: Pro Pharma Communications International; [cited 2014 Dec 5]. Available from:www.gabionline.net/Biosimilars/News/EMA-approves-first-monoclonal-antibody-biosimilar
3.   Müller-Ladner U. Comment on: The Portuguese Society of Rheumatology position paper on the use of biosimilars. Acta Reumatol Port. 2014;39(1):7-8.
Source: www.gabionline.net