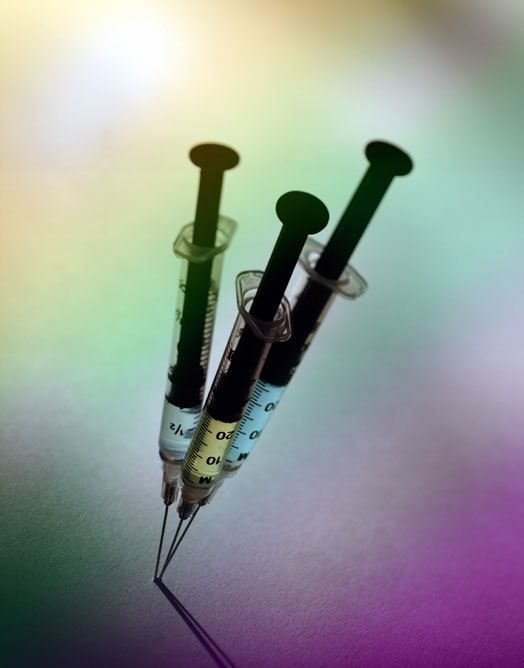 Biosimilars manufacturers in the US are faced with many hurdles, including untested regulatory pathways, patent challenges and manufacturing issues associated with making such complicated molecules. On top of this drugmakers also need to take into account the higher marketing costs that may be associated with biosimilars.
In the absence of automatic interchangeability coming from FDA, companies will need to convince doctors that their biosimilar produces similar results in patients compared to the brand-name biological in order to ensure their biosimilar is prescribed by doctors and used by patients. This may not be an easy thing to accomplish since biosimilars are only deemed 'similar' and not 'equivalent' to their reference drug as is the case with small molecule generics.
FDA is promoting a case-by-case and stepwise approach to the approval of biosimilars, encouraging product sponsors to meet with the agency early and often to discuss issues associated with pursuing interchangeability, preferably during the development process.
Interchangeability is a critical issue for biosimilars manufacturers, but FDA is dragging its feet over the issue and did not cover the issue in its recently issued draft guidances. The agency has said that any designation of interchangeability would only be made once biosimilarity had been established and that this would require switching studies. The agency has also indicated that 'it would be difficult as a scientific matter for a prospective biosimilar applicant to establish interchangeability in an original 351(k) application' due to the 'sequential nature of that assessment'.
Therefore, as well as having the scientific and manufacturing capability to develop and produce biosimilars, companies will need to invest significantly in marketing to assure that their biosimilars are used in the healthcare system despite not having immediate interchangeability. Clinical trial data, although required for FDA approval, will also be key to use to convince doctors and patients to use biosimilars without automatic substitution coming from FDA.
Mr Paul Bisaro, President and CEO of Watson Pharmaceuticals, told InsideHealthPolicy, 'I think what'll be different this time around is the payers–once they accept the product–will force the substitution because it's just going to be too costly for them not to do that.'
The fact that FDA has said that it will require switching studies in order to prove interchangeability for biosimilars has raised questions about the potential impact for originator biologicals. Some believe that this could mean that more testing might also be required for changes in manufacturing processes for originator biologicals, as well as for certain biosimilar post-marketing and approval studies.
Burden of biosimilar applications
FDA initially expects two biosimilar applications per year and one interchangeability request. 'In making this estimate, FDA has taken into account, among other things, the expiration dates of patents that relate to potential reference products, and general market interest in biological products that could be candidates for 351(k) applications,' according to a federal notice published by FDA.
The number of biosimilar applications is expected to increase rapidly, however, the agency anticipates conducting an additional 30 domestic biosimilar pre-approval inspections in 2015 and an additional 12 foreign pre-approval inspections in 2016.
Over US$364 million is expected to be spent on supporting generic drug activities and the development of biosimilar products, with biosimilar user fees providing US$20 million. FDA also plans to have 72 full-time staff dedicated to dealing with biosimilar applications by 2013. By 2015, the agency's Office of Regulatory Affairs is expected to have five new employees fully trained in order to significantly increase its domestic and foreign pre-approval inspections.
Related articles
Generic and biosimilar user fee recommendations sent to Congress
Biosimilar user fee levels and performance goals for the FDA
Source: www.gabionline.net