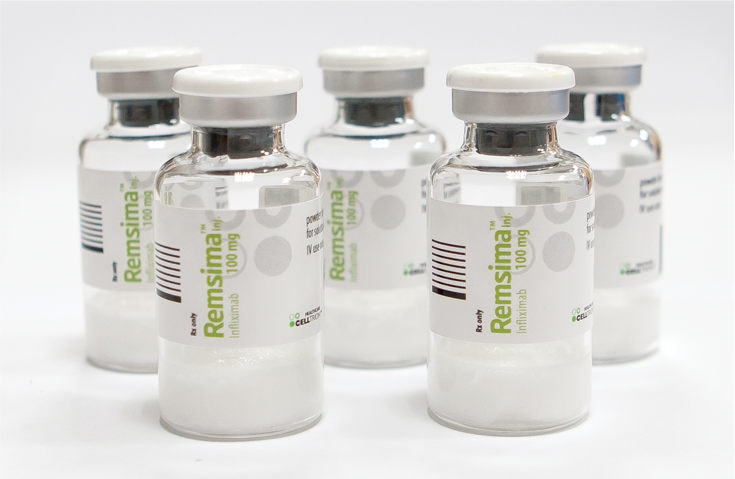 The British Society of Gastroenterology (BSG) released new guidance in February 2016 recommending that stable patients be switched to biosimilar infliximab (CT-P13).
Biosimilar infliximab, Remisima/Inflectra (CT-P13), received marketing authorization in June 2013 [1]. The clinical trials used to support this authorization were carried out in rheumatoid arthritis and ankylosing spondylitis. Controlled trials of CT-P13 were not undertaken in Crohn's disease (CD) or ulcerative colitis (UC). However, evidence for clinical benefit in inflammatory bowel disease has been obtained from several post-marketing studies. The BSG has therefore concluded that there is sufficient data from observational studies to show that safety and clinical efficacy of CT-P13 are comparable to the originator drug, with similar immunogenicity, and that switching from Remicade to CT-P13 is also safe and effective.
The BSG therefore recommends that 'patients who are in a stable clinical response or remission on Remicade therapy can be switched to Remsima or Inflectra at the same dose and dose interval'.
Other recommendations made by the society include:
Infliximab must be prescribed by brand name, i.e. Remicade, Remsima or Inflectra, and not by International Nonproprietary Name (INN).
For patients starting infliximab: Remicade, Remsima or Inflectra can be prescribed, taking into account the evidence showing similar clinical effectiveness.
Automatic substitution at the pharmacy level without consulting the prescriber is not appropriate.
Pharmacovigilance is essential for any new biological medicine, and patients prescribed Remsima or Inflectra should be followed for safety, in a registry such as the UK National IBD Registry.
Related articles
Finnish drug regulator recommends interchangeability of biosimilars 
Updated guideline on the use of epoetin and darbepoetin in cancer patients
Reference
1.  GaBI Online – Generics and Biosimilars Initiative. Biosimilars approved in Europe [www.gabionline.net]. Mol, Belgium: Pro Pharma Communications International; [cited 2016 Feb 26]. Available from: http://gabionline.net/Biosimilars/General/Biosimilars-approved-in-Europe  
Source: www.gabionline.net