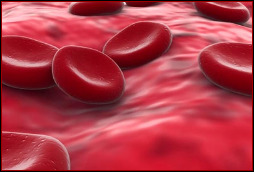 Authors from the Versilia and Manzoni Hospitals in Italy report the case of a patient who developed pure red cell aplasia (PRCA) following subcutaneous administration of epoetin zeta, which is one of the two biosimilars of epoetin alfa licensed in Europe [1].
PRCA is a rare condition occurring in patients with chronic kidney disease (CKD) who are treated with erythropoiesis stimulating agents (ESAs). PRCA has been described with all ESAs. However, peak incidence has been observed following changes in the formulation of the drug or implementation of new manufacturing processes [2]. For this reason, safety issues about the immunogenicity of biosimilars have been raised.
In this case, a 72-year-old woman underwent left nephrectomy for severe nephrolithiasis in 1990. From 2007 until 2014 kidney function slowly deteriorated, reaching stage IV–V CKD. In 2014, to treat anaemia with adequate iron stores, she was prescribed epoetin zeta (4,000 UI twice a week subcutaneously). After 8 months she developed severe anaemia, requiring several blood transfusions. Diagnostic examinations showed nothing remarkable and the epoetin zeta dose was increased to 4,000 UI three times weekly. After two months, she was admitted again for severe anaemia and underwent bone marrow biopsy. A diagnosis of PRCA was made. Epoetin zeta was thus discontinued. High-titre anti-epoetin antibodies were detected. Treatment with steroids was started, which resulted in a significant improvement in the anaemia after a few months.
To the author's knowledge, this is the first PRCA case related to epoetin zeta.
Registration trials with epoetin zeta did not show PRCA cases; accordingly the drug received authorization from the European Medicines Agency (EMA) for subcutaneous administration. Similarly, no cases had occurred during a large post-authorization observational study involving more than 1,600 CKD patients receiving epoetin zeta intravenously. This patient was enrolled in an ongoing, post-authorization observational study to estimate the incidence of PRCA and/or neutralizing antibodies during treatment with epoetin zeta administered subcutaneously in more than 6,000 CKD patients (PASCO II). More data from this observational study are awaited to assess whether this is just a sporadic case.
The introduction of biosimilars in the EU market has brought savings of around 15‒30%, together with a price reduction of the originator. However, concerns about immunogenicity have not yet been dissipated, given that companies developing biosimilars have to implement a new manufacturing process. Some years ago, one PRCA case and one anti-epoetin antibody positivity case were observed in a randomized, controlled trial using HX575 (epoetin alfa biosimilar) subcutaneously [3]. The potential cause of immunogenicity was identified as syringe exposure to tungsten for sterilization. After having resolved this issue with the manufacturing process of the product and obtaining reassuring data from a new clinical trial, HX575 is awaiting authorization from EMA for subcutaneous administration. Recently, a PRCA case has also been described with epoetin theta [4], an analogue of epoetin beta, which has been commercialized since 2009.
Conflict of interest
Some of the authors of the research paper [1] have been members of advisory boards and/or speakers at meetings supported by pharmaceutical companies. For full details of the authors' conflicts of interest, see the research paper [1].
Abstracted by Lucia Del Vecchio from the Department of Nephrology and Dialysis, A Manzoni Hospital, Lecco, Italy.
Editor's comment
Readers interested to learn more about immunogenicity of biologicals are invited to visit www.gabi-journal.net to view the following manuscript published in GaBI Journal:
Immunogenicity assessment of monoclonal antibodies
Immunogenicity of biosimilar monoclonal antibodies
Readers interested in contributing a research or perspective paper to GaBI Journal – an independent, peer reviewed academic journal platform – please send us your submission here.
Related articles
Immunogenicity testing in biosimilars
More immunogenicity data needed for biosimilar mAbs
References
1. Panichi V, Ricchiuti G, Scatena A, Del Vecchio L, Locatelli F. Pure red cell aplasia induced by epoetin zeta. Clin Kidney J. 2016;9(4):599-602. doi:10.1093/ckj/sfw030
2. GaBI Online – Generics and Biosimilars Initiative. Epoetin alfa and pure red cell aplasia [www.gabionline.net]. Mol, Belgium: Pro Pharma Communications International; [cited 2016 Aug 5]. Available from: www.gabionline.net/Biosimilars/Research/Epoetin-alfa-and-pure-red-cell-aplasia
3. Haag-Weber M, Eckardt KU, Hörl WH, et al. Safety, immunogenicity and efficacy of subcutaneous biosimilar epoetin-α (HX575) in non-dialysis patients with renal anemia: a multi-center, randomized, double-blind study. Clin Nephrol. 2012;77(1):8-17.
4. Herrington W, Wieser C, Rosenkranz AR. Pure red cell aplasia after treatment of renal anaemia with epoetin theta. Clin Kidney J. 2013;6(5):539-42.
Source: www.gabionline.net