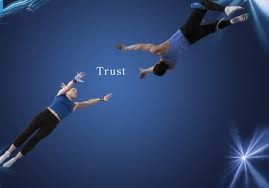 A literature review by researchers at Tufts University in the US concludes that market uptake of biosimilars in the US will depend on regulatory policies, including the smoothing out of issues concerning the country's Food and Drug Administration (FDA) regulatory pathway [1, 2]. The review comes in the light of a new approval pathway for biosimilars established as part of the US Government's Affordable Care Act, more widely known as Obamacare.
It is expected that biosimilars will increase treatment options and reduce spending on biologicals, but it is not clear how this will work in the US. Europe has led in this area [3, 4] and the US can learn from European experience.
Joshua Cohen, Research Associate Professor at Tufts Center for the Study of Drug Development, Tufts University in Boston and colleagues reviewed Medline-indexed manuscripts and grey literature published in the past five years on the topics of biosimilar development and market uptake. This data formed the basis of two stakeholder surveys for payers and physicians.
The reviewers found that most physicians surveyed believe that if a biosimilar is FDA approved, the product will be equally safe and efficacious compared with the originator biological. Most physicians (70%) said they would prescribe biosimilars once they are approved and would be happy to switch patients currently on the originator biological.
Payers who were questioned said they would promote biosimilar uptake by differentiating between the originator biological and biosimilar through the use of formulary tiering to steer patients and physicians towards biosimilars. Three quarters of payer respondents expected biosimilars to have a price discount of 15−35%. It is likely that payers will use formulary management tools, such as higher cost sharing for originators and lower cost sharing for biosimilars, to maximize cost savings.
Biosimilar uptake will face several serious hurdles. For a start, price reductions are likely to be between only 15% and 35% and originator manufacturers may offer higher rebates in order to dissuade people from buying biosimilars. In addition, biosimilars will face competition from new biologicals that will have been very slightly improved by manufacturers.
The most important considerations for physicians and payers were safety and efficacy, followed by out-of-pocket cost to patients, immunogenicity, and price of treatment. There was also a distinction made between patients who are already taking an originator biological and those who have never taken one. Physicians and payers would be more comfortable prescribing a biosimilar to a patient who is not already taking an originator biological.
A key driver in the move towards biosimilar use will be interchangeability. Once this has been established, payers may well employ formulary management tools, such as higher cost-share tiering for originator products and lower cost sharing for biosimilars.
Patient registries will be essential for monitoring of post-marketing safety and effectiveness of biosimilars and payers may wish to establish patient registries through coverage with evidence development arrangements.
Related articles
Biosimilars use in Europe varies widely
Norwegian study may be slowing adoption of biosimilar infliximab
Biosimilar competition in Europe
References
1.   Cohen JP, et al. Barriers to market uptake of biosimilars in the US. Generics and Biosimilars Initiative Journal (GaBI Journal). 2014;3(3):108-15. doi:10.5639/gabij.2014.0303.028
2.   GaBI Online – Generics and Biosimilars Initiative. When will the US biosimilars pathway be used [www.gabionline.net]. Mol, Belgium: Pro Pharma Communications International; [cited 2014 Dec 5]. Available from:www.gabionline.net/Biosimilars/News/When-will-the-US-biosimilars-pathway-be-used
3.   GaBI Online – Generics and Biosimilars Initiative. European uptake of biosimilars [www.gabionline.net]. Mol, Belgium: Pro Pharma Communications International; [cited 2014 Dec 5]. Available from:www.gabionline.net/Reports/European-uptake-of-biosimilars
4.   GaBI Online – Generics and Biosimilars Initiative. UK biosimilars uptake lower than in some other EU countries [www.gabionline.net]. Mol, Belgium: Pro Pharma Communications International; [cited 2014 Dec 5]. Available from:www.gabionline.net/Reports/UK-biosimilars-uptake-lower-than-in-some-other-EU-countries
Source: www.gabionline.net