Bibliographic Details
Generics and Biosimilars Initiative Journal
Official Journal of the Generics and Biosimilars Initiative
Journal Abbreviation: GaBI Journal
www.gabi-journal.net
ISSN: 2033-6403 (Print)
e-ISSN: 2033-6772 (Online)
2022 Journal Metrics
Speed
1 dayℹ from submission to first decision
35 days from submission to acceptance
10 days from acceptance to publication
Rejection rate: 17.24%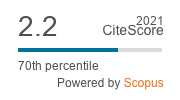 Citation Impact
2.2 – CiteScore 2021ℹ (calculated on 5 May 2022)
0.613 – Source Normalized Impact per Paper (SNIP) 2021
0.153 – SCImago Journal Rank (SJR) 2021
15 – H Index 2022
120.84 – ICV 2020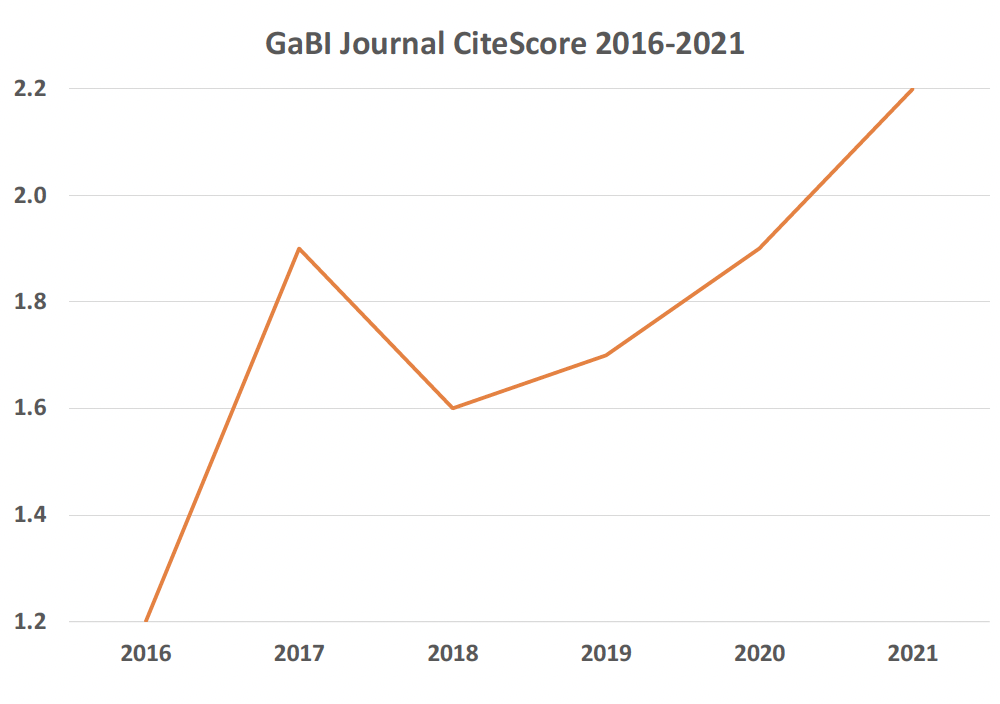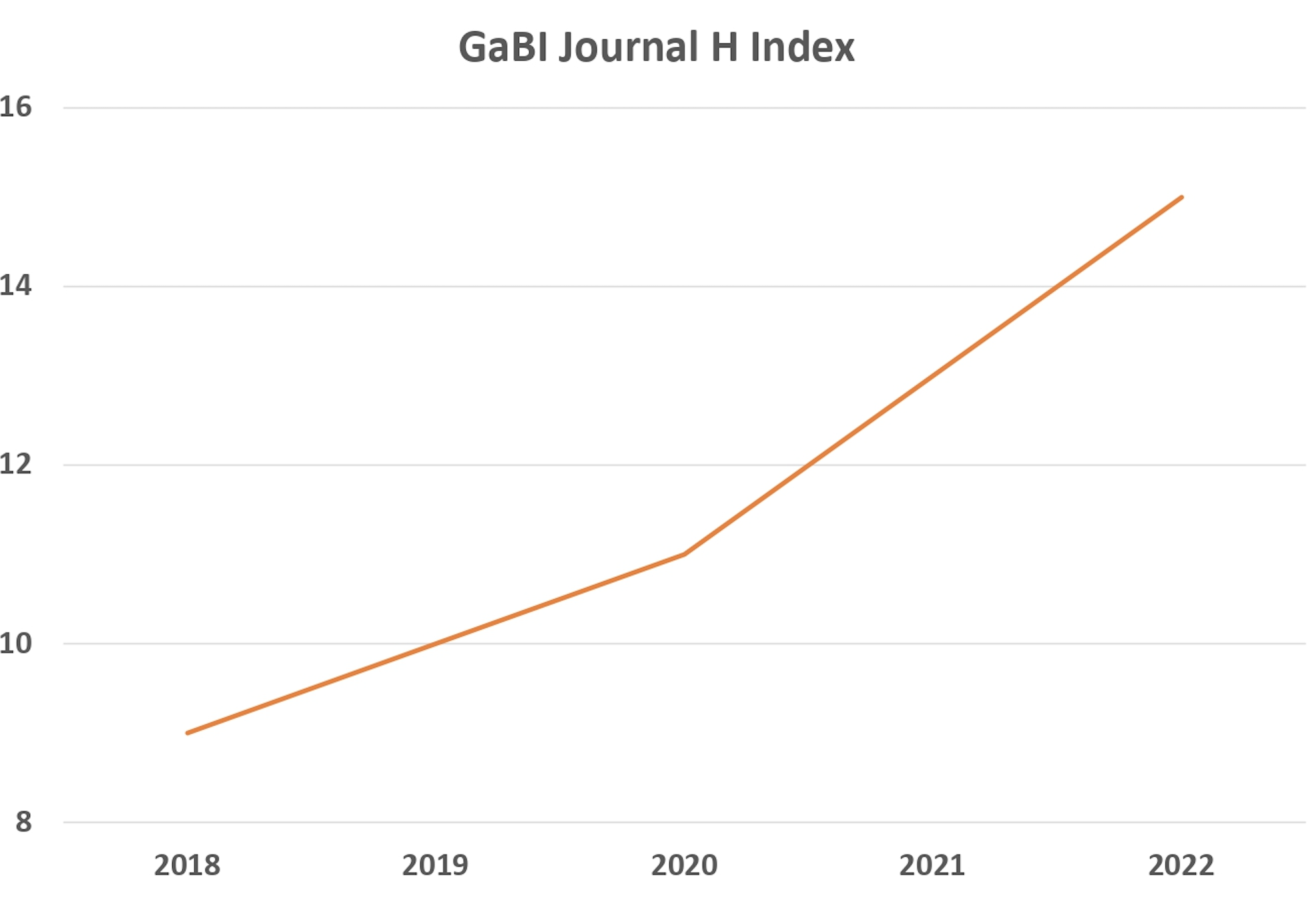 Manuscript views/Usage (by 2023/Q2)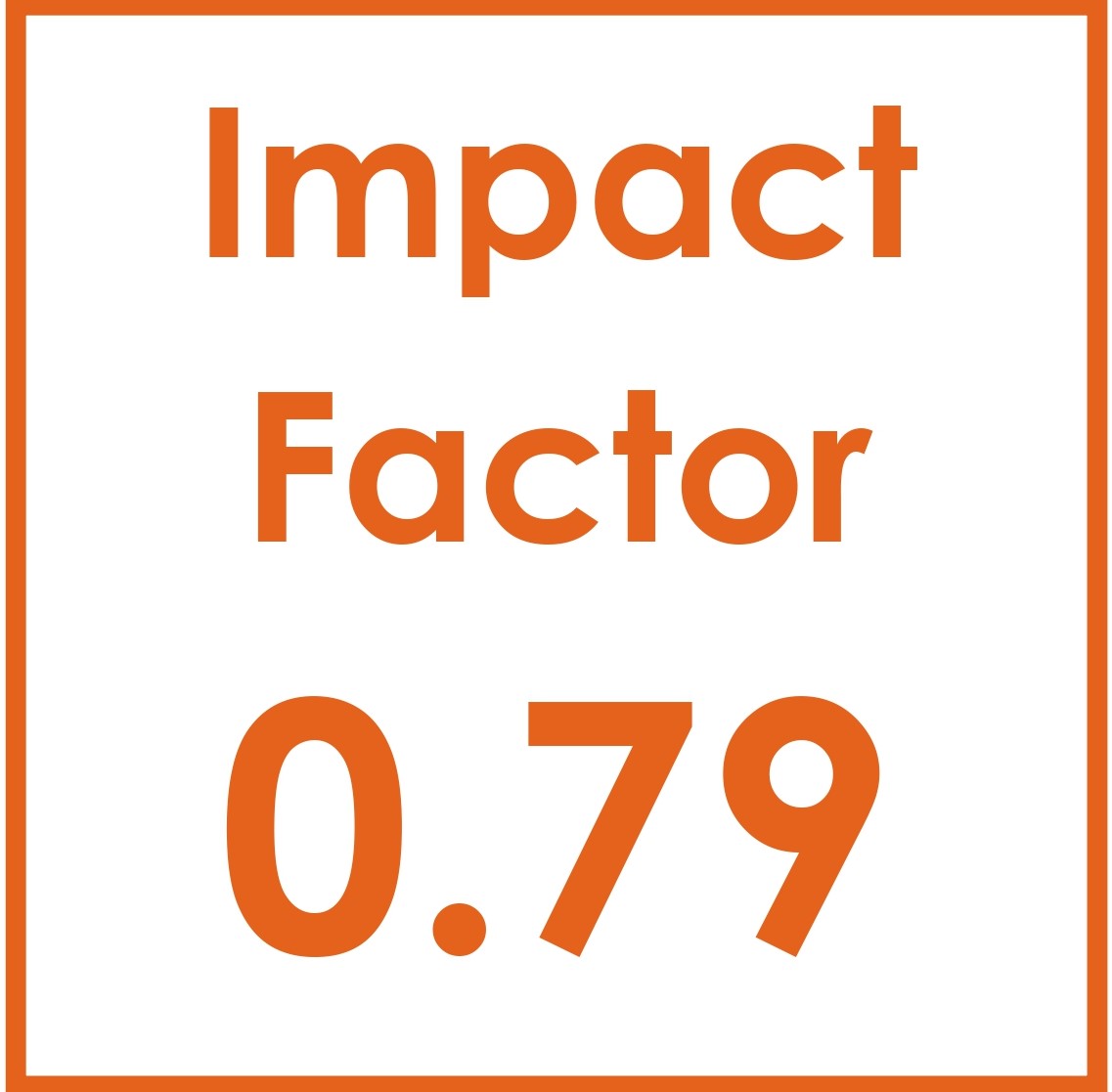 Total manuscript views since 2012 – 5,751,192
Time to first decision
1 day
The average number of days it takes from manuscript submission to the initial decision on the article. Including standard and desk rejects.
CiteScore
2021: 2.2
CiteScore measures the average citations received per peer-reviewed document published in this title. CiteScore 2021 counts the citations received in 2017–2021 to peer-reviewed documents (articles, reviews, conference papers, book chapters and data papers) published in 2017–2021, divided by the number of these documents in 2017–2021.
GaBI Journal is indexed and abstracted in worldwide databases
academia.edu
Academic Journals Database
Academic OneFile
AcademicKeys
Bielefeld Academic Search Engine (BASE)/Base Search
China National Knowledge Infrastructure (CNKI), lead by Tsinghua University, Beijing, China
CrossRef
Electronic Journals Library (EZB)
Embase – Elsevier
Emerging Sources Citation Index – Clarivate Analytics
Expanded Academic ASAP
Genamics
Geneva Foundation for Medical Education and Research (GFMER)
Health & Wellness Resource Center
Health Reference Center Academic
ICI Journals Master List 2016
ICI World of Journals
InfoTrac Custom
INIST's Catalog of Articles and Monographs
InSPIRE
J-gate
JournalsTOCs
Medical Journals Links (MedJoL)
OAIster
Open Access Journals Search Engine (OAJSE)
PUBDB (DESY Publication Database)
pubshub
SCImago
Scopus – Elsevier
SHARE
Sherpa/RoMEO
Berlin Social Science Center (WZB)
trueserials.com
Ulrichsweb: Global Serials Directory
WorldCat
Zeitschriftendatenbank (ZDB)
Zetoc
GaBI Journal is indexed in the following digital and university libraries worldwide:
Beluga – Catalogue of Hamburg Libraries
Brigham Young University (Harold B Lee Library)
The British Library
Library E search (Eastern Michigan University Library)
Goethe-Universität Frankfurt am Main
Harvard University Library
HEIDI – Heidelberg University Library Catalogue
Indiana University's online library catalogue (IUCAT)
Johannes Gutenberg University Mainz
Justus Liebig University Giessen
KARLA – University of Kassel Library
Library of Congress
Open Access Library
Osnabrück University Library
Marburg University
PH Katalog – Ludwigsburg University of Education
Queen's University Library
Regensburger Katalog Plus
Saarland University Library
San Jose State University (SJSU) | Dr Martin Luther King, Jr Library
SLUB Katalog – Dresden University of Technology
Southwest German Library Association Baden-Württemberg, Saarland, Saxony (SWB)
Sudoc – University of Bordeaux
TIB Liebniz Information Centre for Science and Technology University Library
The Humboldt University of Berlin
The Open Access Digital Library
Toronto Public Library
OPAC der UB Augsburg
Bamberger Katalog
University of Bayreuth
University of Florida
University of Manitoba Libraries
University Library: Source It @ Melbourne
University of Saskatchewan Library
University of Vechta Library
UW Libraries
Virginia Tech VT Libraries
Würzburg University Library
Yale University Library
GaBI Journal is actively pursuing indexation in other scholarly publication abstracting/indexing databases, and will update the information regularly.
Click here to download the GaBI Journal readers' leaflet.