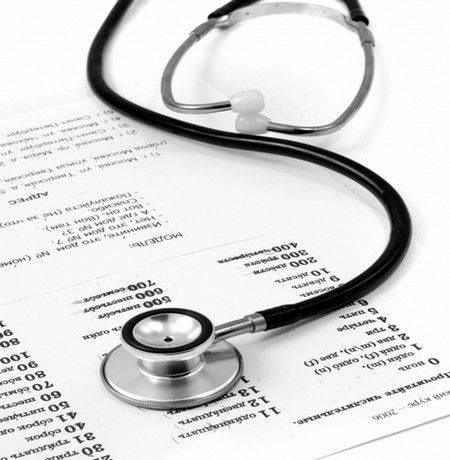 How to manage clinical issues encountered with biosimilars was a topic discussed in a review of biosimilars in rheumatology by author José M Serra López-Matencio and colleagues from the Universidad Autónoma, Madrid, Spain*.
Due to their special characteristics, there is the need to pay even more attention when using biosimilars than when using small chemicals. Most biologicals induce immune responses, which in many cases do not have clinically relevant consequences. However, in some situations the consequences can be more relevant and potentially lethal, causing a loss of efficacy of the drug or even leading to autoimmunity against endogenous molecules [1].
Small production fluctuations such as those related to cell culture pH, temperature and media ingredients, may influence the final product, introducing micro-heterogeneities such as alternative disulfide pairings/disulfide shuffling, de-amidation, (methionine) oxidation, crystallization of N-terminal glutamine residues, and partial enzymatic degradation. Small changes in the molecular shape of the protein may lead to the insolubility of the protein, loss of biological function, or increased immunogenicity due to the uncovering of antigenic portions of the molecule that would normally be hidden from the immune system.
The development of anti-drug immune reactions has been well established with the use of biologicals. A well-known example of these reactions was the increase in antibody-mediated pure red cell aplasia (PRCA) associated with a formulation of Eprex (epoetin alfa) used in patients requiring chronic dialysis [2]. It was observed that a minor manufacturing change, where a switch from human serum albumin to polysorbate 80 in an effort to avoid potential contamination from viruses and prions, induced an immune reaction in which the patient's antibodies neutralized not only the drug, but also the body's natural epoetin [3].
Indeed, the immunogenicity of biologicals, including biosimilars, should be viewed as unpredictable and unforeseeable. This represents a new issue, when considering automatic substitution of originator biologicals and biosimilars [4]. The European Medicines Agency (EMA) leaves this decision to the respective national authorities [5].
Once approved as a clinically comparable version of the reference product, the biosimilar should generally be considered as interchangeable, with the assumption that equivalent outcomes with regards to safety and efficacy will be obtained with either treatment. However, the ultimate therapeutic responsibility has to remain with the treating physician based on the verdict of clinical comparability made by the regulatory authority. In the case of biologicals, a physician should be empowered to exclude individual patients from being switched from one product to another for individual medical or treatment-related reasons.
Given their inherent higher variability, record keeping and adverse event reporting, in general, must be more extensive for biologicals than for small molecule products. It is therefore essential that it is possible to trace the individual batch that was administered to an individual patient. In other words, pharmacovigilance and traceability are key concepts when managing biologicals. This is why risk management plans, including immunogenicity assessments, have been put in place for all biologicals, including biosimilars. The goals of such plans are to collect additional information as early as possible to further characterize the risk profile and to inform the safe and effective use of the product [6].
EMA recommends that a comprehensive pharmacovigilance plan be submitted as part of the original approval application, taking into account immunogenicity risks identified during product development as well as any anticipated future risks. The risk management plan takes a multidisciplinary approach and includes pre-authorization and post-authorization testing. Additional post-marketing safety commitments may include targeted questionnaires, phase IV studies, registries and specialized follow-up for long-term use. Evaluation of immunogenicity should include immune response case definitions, infrastructure for further processing patient samples and support for physicians reporting adverse drug reactions.
*Acknowledgement
This article is prepared based on the paper entitled 'Biosimilars: a new challenge in the current pharmacology' by Serra-Matencio JM, Ramirez-Herraiz E, Morell-Baladron A, Castañeda S.Hospital de La Princesa, IIS-IP, Madrid, Universidad Autónoma, Madrid, Spain.
Editor's comment
Readers interested to learn more about the safety of biosimilars are invited to visit www.gabi-journal.net to view the following manuscript published in GaBI Journal:
Safety assessment of biosimilars in Europe: a regulatory perspective
Readers interested in contributing a research or perspective paper to GaBI Journal – an independent, peer reviewed academic journal – please send us your submission here.
Related articles
Biosimilars: the clinical perspective
European regulatory pathways for biosimilars
Biologicals: characteristics that make them unique and special
Biosimilars: a new challenge in the current pharmacology
References
1. Dolinar RO. WHO leadership in public safety on biosimilars to be commended. Generics and Biosimilars Initiative Journal (GaBI Journal). 2013;2(4):167. doi:10.5639/gabij.2013.0204.047
2. GaBI Online – Generics and Biosimilars Initiative. Epoetin alfa and pure red cell aplasia [www.gabionline.net]. Mol, Belgium: Pro Pharma Communications International; [cited 2016 Apr 15]. Available from: www.gabionline.net/Biosimilars/Research/Epoetin-alfa-and-pure-red-cell-aplasia
3. Casadevall N, Eckardt KU, Rossert J. Epoetin-induced autoimmune pure red cell aplasia. J Am Soc Nephrol. 2005;16(Suppl 1):S67-9.
4. GaBI Online – Generics and Biosimilars Initiative. Biosimilars and interchangeability [www.gabionline.net]. Mol, Belgium: Pro Pharma Communications International; [cited 2016 Apr 15]. Available from: www.gabionline.net/Biosimilars/Research/Biosimilars-and-interchangeability
5. GaBI Online – Generics and Biosimilars Initiative. Efficacy, extrapolation and interchangeability of biosimilars [www.gabionline.net]. Mol, Belgium: Pro Pharma Communications International; [cited 2016 Apr 15]. Available from: www.gabionline.net/Biosimilars/Research/Efficacy-extrapolation-and-interchangeability-of-biosimilars
6. GaBI Online – Generics and Biosimilars Initiative. EMA risk management plans may increase prescriber confidence in biosimilars [www.gabionline.net]. Mol, Belgium: Pro Pharma Communications International; [cited 2016 Apr 15]. Available from: www.gabionline.net/Biosimilars/Research/EMA-risk-management-plans-may-increase-prescriber-confidence-in-biosimilars
Source: www.gabionline.net