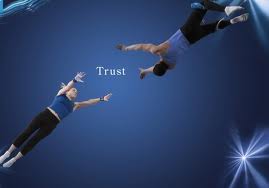 Uptake of biosimilars in Japan is on a par with generics use for some products, making Japan a lucrative market for biosimilars makers.
In Japan, the biosimilars guidelines, based on the European Union's (EU) existing processes, were published by Japan's Ministry for Health Labour and Welfare (MHLW) in March 2009.
In June 2009, Sandoz received approval for its recombinant human growth hormone somatropin, the first biosimilar in Japan [1].
To date the Pharmaceuticals and Medical Devices Agency (PMDA), which is the agency responsible for approval of biologicals, has approved seven biosimilars within the product classes of human growth hormone, granulocyte colony-stimulating factor, erythropoiesis stimulating agent, insulin and tumour necrosis factor (TNF)-inhibitor [2].
Filgrastim BS, which was first approved in 2012, achieved a volume share of approximately 45% in two years. Insulin glargine BS, on the other hand, which was approved in March 2016, achieved an approximately 9% volume share in the two months since launch.
These volume shares suggest that Japan could become a key market, after the EU, for biosimilars makers in the next five years. A less stringent regulatory environment for approval compared to the US and the increasing healthcare burden due to the ageing population in Japan have played key roles in the early uptake of biosimilars.
In contrast, there has been a very slow uptake of the Remicade biosimilar one year post the 2014 launch, with infliximab BS only achieving a volume share of approximately 1%. Monoclonal antibodies are estimated to have a cumulative market size worth Yen 300 billion over the next three years and Yen 600 billion over the next seven years in Japan.
Use of the product in Diagnostic Procedure Combination (DPC) hospitals, simple protein moiety and reimbursement costs under the medical care benefit programme of the National Health Insurance scheme are key factors which determine the uptake timeline and penetration of each biosimilar in Japan.
Related article
Biocon receives Japanese approval for insulin glargine biosimilar
Fuji Pharma gains rights to darbepoetin alfa biosimilar in Japan
Biosimilar infliximab launched in Japan
References
1. GaBI Online – Generics and Biosimilars Initiative. Japanese guidelines for biosimilars [www.gabionline.net]. Mol, Belgium: Pro Pharma Communications International; [cited 2016 May 20]. Available from: www.gabionline.net/Guidelines/Japanese-guidelines-for-biosimilars
2. GaBI Online – Generics and Biosimilars Initiative. Biosimilars approved in Japan [www.gabionline.net]. Mol, Belgium: Pro Pharma Communications International; [cited 2016 May 20]. Available from: www.gabionline.net/Biosimilars/General/Biosimilars-approved-in-Japan
Source: www.gabionline.net