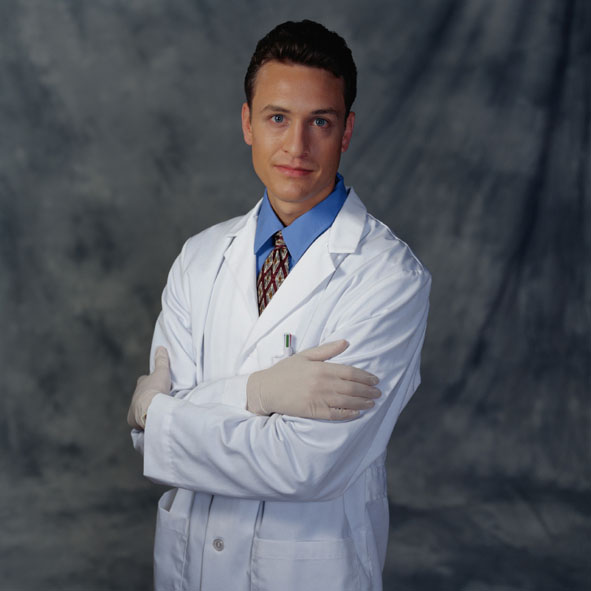 In June 2013, new legislation came into effect in Ireland – the Health (Pricing and Supply of Medical Goods) Act 2013 – that introduced generics substitution and reference pricing for the first time in this market [1]. As a result of this new legislation, Irish patients have a greater likelihood of receiving a generic medicine in place of a brand-name prescription medication. As healthcare professionals' perceptions of generics are likely to have an impact on the successful implementation of the objectives of this legislation, the aim of this study was to assess pharmacists' opinions of, and attitudes towards, generics in Ireland [2].
One-to-one semi-structured interviews, supplemented by further quantitative assessment of perceptions, were carried out with 44 community pharmacists in the south of Ireland. The majority of pharmacists (98%) were of the belief that generics are of the same quality as the originator, with 96% holding the view that they are as efficacious as brand-name products.
All of the pharmacists interviewed believed that generics are as safe as the originator. A small number (9%), however, were of the opinion that generics are not manufactured to the same quality as originator medicines and were of the view that generics manufacturing is of a poorer standard. The majority of pharmacists (93%) stated that they would take a generic medicine themselves, with a minority (7%) stating that they would prefer to take the originator rather than an equivalent generic medicine, if offered a choice.
A majority (89%) reported receiving patient complaints associated with use of a generic medicine and about two-thirds of participants expressed a view that at least some of the negative experiences reported by patients were not actual, but rather were caused by a nocebo effect, i.e. patients' preconceived ideas as to a perceived substandard nature of generics led to them having negative experiences with generics, rather than an actual issue with the medication per se.
Many pharmacists also indicated that patient preference is often for the medicine first encountered and that negative experiences reported by patients are more likely to be due to a change having occurred rather than issues with the actual medication. One of the primary concerns expressed by pharmacists was in relation to the differing physical appearance of the generic medicine, relative to the originator, as this can lead to patient confusion and issues with medication compliance. Patients in some studies have commented that it was difficult to know which drugs were replacing which, due to different shapes, colours and packaging [3].
Overall, community pharmacists in Ireland held positive opinions about usage of generics, yet they have concerns about the practical implementation of reference pricing and generics substitution. Concerns were also raised about the impact on patient acceptance due to the varying appearance of generic medicines and regarding the lack of confidence that they observed in the general public in relation to usage of generics. Consequently, participants stated that educational interventions aimed at improving consumer confidence in generics could help to overcome one of the main hurdles in improving usage of generics in Ireland.
Conflict of interest
The authors of the research paper [2] declared that there were no conflicts of interest.
Abstracted by Suzanne S Dunne, PhD, Centre for Interventions in Infection, Inflammation and Immunity (4i), Graduate Entry Medical School, University of Limerick, Ireland.
Editor's comment
Readers interested to learn more about perceptions and attitudes towards generics are invited to view the following manuscripts published in GaBI Journal:
Perceptions of physicians from private medical centres in Malaysia about generic medicine usage: a qualitative study
Challenges to generic medicines utilization in Yemeni healthcare system
Readers interested in contributing a research or perspective paper to GaBI Journal, please send us your submission here.
Related articles
Ireland's drug shortages worsening
Ireland passes bill to encourage generics use
References
1.   GaBI Online – Generics and Biosimilars Initiative. Cost savings from use of generic medicines in Ireland [www.gabionline.net]. Mol, Belgium: Pro Pharma Communications International; [cited 2014 Dec 5]. Available from:www.gabionline.net/Generics/Research/Cost-savings-from-use-of-generic-medicines-in-Ireland
2.   Dunne SS, Shannon B, Cullen W, Dunne CP. Perceptions and attitudes of community pharmacists towards generic medicines. J Manag Care Pharm. 2014 Nov;20(11):1138-46.
3.   GaBI Online – Generics and Biosimilars Initiative. Compliance with generic drug use among Pakistani immigrants [www.gabionline.net]. Mol, Belgium: Pro Pharma Communications International; [cited 2014 Dec 5]. Available from:www.gabionline.net/Generics/Research/Compliance-with-generic-drug-use-among-Pakistani-immigrants
Source: www.gabionline.net