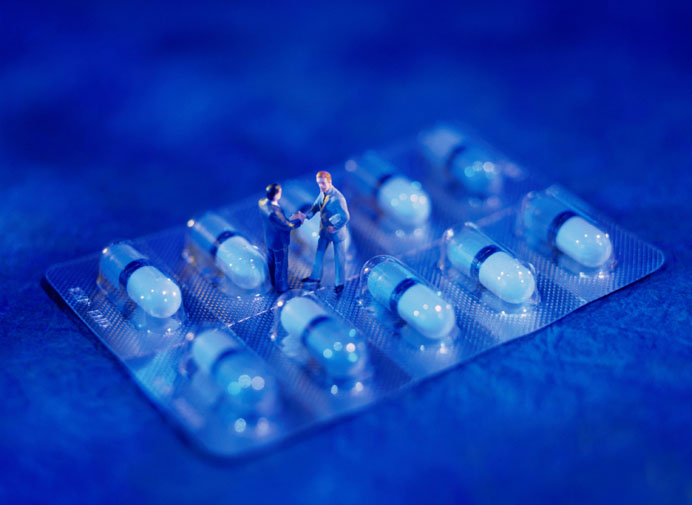 In recent years there has been increasing global concern over drug prices and their affordability. And what is the role played by regulators in drug pricing? This is the subject of discussion in a recent paper co-authored by the European Medicines Agency's (EMA) Executive Director Guido Rasi, its Senior Medical Officer Hans-Georg Eichler, the Executive Director of Dutch Medicines Evaluation Board Hugo Hurts, and the President of the German Federal Institute for Drugs and Medical Devices Karl Broich [1]. Although the price of medicines is not within the regulatory remit, the authors find this an inescapable subject for debate and they outline possible regulatory interventions that could drive down drug prices.
Set up to ensure the safety and efficacy of drugs, regulatory authorities developed rigorous standards for clinical trials, which have in turn, driven up the cost of pharmaceutical research and development. In addition, having a regulators' seal of approval gives pharma companies the ability to charge high prices. However, the authors note that these are not the only reasons for the expense of medications as pharmaceutical executives admit to pushing prices to the limits of the market.
Five regulatory steps to lower drug prices:
• Rapid approval of generics and biosimilars to facilitate competition and lower prices.
• Ensure that me-too products continue to come on the market at a reasonable speed; this can drive down prices and increase availability of drugs.
• Encourage clinical trials that measure drug value. This will enable those paying for drugs to assess their value and determine how much they should pay for a given drug. Health technology assessment (HTA) bodies could aid in this.
• Facilitate collection of additional data of importance to payers. This could include post-approval studies conducted by pharmaceutical companies which tie a drug's price to the outcomes achieved.
• Improve efficiency of clinical drug development, trials and licensing. This can reduce costs for pharmaceutical companies and potentially lead to lower drug prices. EMA is presently considering the adaptive pathways approach to development and licensing which is thought to facilitate lower costs.
The authors conclude, 'We firmly believe that assessment of quality, safety, and efficacy should remain separate from pricing and reimbursement decisions'. However, they add that they are committed to ensuring that patients have access to effective and safe treatments, and to facilitating reduction of cost barriers.
Editor's comment
Readers interested to learn more about generics policies are invited to visit www.gabi-journal.net to view the following manuscript published in GaBI Journal:
Pro-generics policies and the backlog in medicines registration in South Africa: implications for access to essential and affordable medicines
Generics policies–a globally-relevant implementation challenge
Generic medicine pricing: on track in Europe?
GaBI Journal is now indexed in Embase, Scopus, Thomson Reuters' ESCI, and more.
Readers interested in contributing a research or perspective paper to GaBI Journal – an independent, peer reviewed academic journal – please send us your submission here.
Related articles
Ways to reduce drug costs in Australia
Healthcare alliance proposes ways to reduce drug costs in the US
Reference
1. Eichler HG, Hurts H, Broich K, Rasi G. Drug regulation and pricing—can regulators influence affordability? N Engl J Med. 2016;374(19):1807-9.
Source: www.gabionline.net